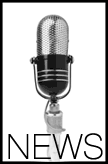 Friday, August 26, 2016
 Ben recently recorded two songs for a CD which will be released this fall by Cooley Dickinson VNA and Hospice where Ben works as hospice chaplain.
NEW LOCATION
Ben  has relocated to western MA (see Contact) where he continues to offer concerts, workshops and services to communities throughout New England and along the east Coast.
HOUSE CONCERTS R US!
Ben has been increasingly offering house concerts both near and far. The house concert is a wonderful and simple way of having Ben come into your home for an intimate evening of music, refreshment and community building. If you have been hoping Ben might visit your area with a concert and have a space (or know someone who does) that can accommodate 20-30 people, please be in touch!
"LOOKIN' FOR A RAINBOW" is now available on CD! Ben's popular children's recording, in addition to being available on cassette, is now a CD. Favorites such as Johnny Appleseed, Apple Picker's Reel, A Place in the Choir, Emily the Cow, This Little Light and, of course, Lookin' for a Rainbow, are part of this live recording which also contains Ben's reflections on "Bringing Music Across Generations." SEE WEBSITE STORE TO ORDER